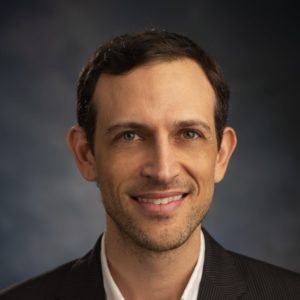 Dear Virtuous Vegetarian,
I heard you forgot to pack a lunch today. I just bought a chicken sandwich, but something came up, and I will have to skip lunch. If you don't eat the chicken sandwich, it'll just go to waste. What is the more virtuous thing to do?
Eat the sandwich
Buy a vegetarian meal
Being a good vegetarian, you probably chose option B. After all, there are many virtuous reasons for renouncing meat, like protecting animal rights, reducing our carbon footprint, and making more efficient use of our food economy. But there's just one problem. In the scenario above, forgoing the sandwich is not going to revive the chicken, recover carbon waste, or temper the economic demand for meat. To the contrary, compared to purchasing an additional meal, eating the sandwich would actually reduce your carbon footprint and your economic impact.
This hypothetical example illustrates the point that, in industrial societies, the ethical status of how you treat a given animal is much less a factor of what you eat than what you buy. If you think about it, these are separable constructs. For instance, you can buy animal-based food products without eating them. According to the Food and Agriculture Organization of the United Nations (2011), about one third of all food produced is not consumed. This behavior seems egregious, but not because an animal died—that's a sunk cost because it would have occurred regardless of whether you made the purchase. It's egregious because suppliers use that consumer purchasing data as a proxy for what you eat, and then they adjust their future supply based on that information. If you don't eat what you buy, it misleads suppliers into thinking they should increase supply when they shouldn't.
Of course, such behavior is not just limited to self-described meat-eaters. Many other foods contain animal products: Bagels contain L-cysteine, a poultry product that softens bread; gummy bears contain gelatin, a livestock product that provides a gummy texture; and wine commonly contains isinglass, a fish product for clarifying liquids. Those purchases alert suppliers to an increase in demand, which in turn increases their supply and the supplier's total environmental impact. As the saying goes, "you vote with your dollar." In such cases, the greater sin is not in eating the animal; it's in purchasing an animal-based food product that you don't eat.
The reverse case is to eat animal products without buying them—let's call it scavenging. In this case, you're fulfilling a demand without increasing supply. You're potentially reaping the benefits of a high-protein meal without imposing costs on the environment or the economy. Indeed, anytime you buy a meal when, for the same level of effort, you could have scavenged, you're imposing gratuitous harm upon the environment and the economy.
Ok fine, you say, but you can't expect me to go dumpster diving for other people's scraps all day. For one, that's a waste of time, and two, it's just gross! And I agree. Such practices, sometimes attributed to the "freeganism" movement, raise genuine health and legal concerns, but if that doesn't deter you, dumpster diving also has a very short time horizon by which the increasing effort you invest in searching for tasty dumpster treats quickly outweighs the intended economic and ethical savings. It's just not efficient.
When it comes to food waste, the biggest offenders are not consumers but distributors, like grocery stores, school cafeterias, and large corporations. At large scales, organizations can facilitate sanitary and efficient scavenging in a way that private consumers cannot do alone. In order to have the greatest impact, companies that provide food can do a lot more to make their surplus foods more accessible to individuals. Grocery stores often have discount racks. Cafeterias and private corporations, too, could be more proactive and systematic about providing their students and employees with leftovers along with designated pickup hours.
Even so, there are some things you can do as a private individual that don't involve dumpsters. Last year, my wife, who works for a global corporation, noticed just how much food was going to waste after daily, catered meetings in the corporate office. She began bringing empty Tupperware to work, and coming home with a trunk full of catered meals. At first, people gave her funny looks. But once they heard that we have saved thousands of dollars on groceries and innumerable hours of food prep time, they got in line! We now subscribe to numerous "freegan" information-sharing groups on Facebook and other social media that provide leads to legitimate food distribution sources in our area, serving free and steeply discounted produce, and even sealed hot meals, multiple times a week. Through this process, we have reduced, if only by a small degree, the demand we place on suppliers for estimating their production rate.
Importantly, scavenging is only virtuous if it occurs opportunistically—after the provider has committed to disposing the food—otherwise, it could factor into their future spending decisions and defeat the purpose. But if more people did this sort of opportunistic scavenging, it might make a real difference.
Vegetarianism is gaining increased popularity. And ethically, I love what it stands for. But as a harm-reduction strategy, hardline forms of vegetarianism mistake a problem of financial consumption for a problem of physical consumption. Understood economically, it's possible to do better for our planet and ourselves by being more discriminating about what we buy than what we eat. This is because the ethical status of buying any meal depends on the other available alternatives. So, when faced with the option to buy a "guilt-free" vegetarian meal or score a leftover chicken sandwich, greater virtue may lie with the opportunistic omnivore.