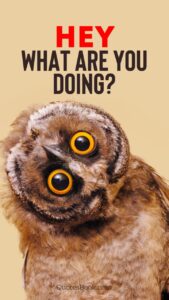 Recently, Romy Vekony, Alfred Mele, and David Rose published "Intentional Action without Knowledge" in Synthese. Here's a link. Matt King disagrees with them. He has written a response below. Vekony, Mele, and Rose disagree with Matt's disagreement. They'll comment. Watch it all unfold below, and please feel free to join in on our discussion of it. But first, an abstract of the paper:
"In order to be doing something intentionally, must one know that one is doing it? Some philosophers have answered yes. Our aim is to test a version of this knowledge thesis, what we call the Knowledge/Awareness Thesis, or KAT. KAT states that an agent is doing something intentionally only if he knows that he is doing it or is aware that he is doing it. Here, using vignettes featuring skilled action and vignettes featuring habitual action, we provide evidence that, in various scenarios, a majority of non-specialists regard agents as intentionally doing things that the agents do not know they are doing and are not aware of doing. This puts pressure on proponents of KAT and leaves it to them to find a way these results can coexist with KAT. " (Vekony, Mele, and Rose)
And now, Matt King:
"What are you doing? Self-knowledge of intentional action remains unscathed"
The aim in "Intentional Action Without Awareness," so the authors maintain, is to "provide evidence that, in various scenarios, a majority of non-specialists regard agents as intentionally doing things that the agents do not know they are doing and are not aware of doing" (1-2). The survey data they present is evidence of what non-specialists think about agents doing things intentionally.
The philosophical target of the empirical data is a thesis about the relationship between intentionality and self-knowledge, attributed to a range of theorists, perhaps most famously, G.E.M. Anscombe (1957). The general gist is that intentionality implies knowledge or awareness of what one is doing. As the authors put the principle:
KAT:    An agent is doing something intentionally only if he knows that he is doing it or is aware that he is doing it (1).
The thesis of their paper is that there is evidence that the folk reject KAT. However, there is no evidence for this in the results provided due to ambiguity over two key terms: 'doing' and 'aware'. I'll also mention a final methodological concern before concluding.
Self-knowledge and doing things over time
There are two kinds of cases used in the experiments. The first kind uses highly-skilled agents performing their skills – a variety of sport performances at which the agents are very accomplished. There is a task (e.g., making a basket; sinking a putt) that the agent is very good at (92% success rate). Next, they attempt the task. During the attempt they are denied sensory access that would confirm whether or not they succeed in the task (e.g., all the lights go out along with a clap of thunder; they have an air horn blasted in their face).
Respondents were asked for their level of agreement with three statements. The details varied depending on the case, but the general structure is the same for each. Here are the claims for Andy, who was trying to make a free throw in basketball (5):
When Andy was sinking the shot, he knew that he was sinking it. (Knowledge)
While Andy was sinking the shot, he was aware of sinking the shot. (Awareness)
Andy intentionally sank the shot. (Intentionality)
Respondents across cases tended to deny (a) and (b) but endorse (c). That is, most people thought Andy sank the shot intentionally despite neither knowing he was sinking it nor being aware that he was sinking it.
This data, however, doesn't give us evidence of non-specialists rejecting KAT. The principal problem is that KAT is a thesis about intentional action as it is performed, whereas respondents were asked about intentional action that is completed. Anscombe's point was that agents could always answer the following question for intentional actions: "What are you doing?" For someone absent-mindedly tapping away on a desk, they might be surprised to discover that they're tapping away. But when someone is acting intentionally it is all too easy to answer the question. That, at least, is the intuitive appeal of KAT, and one that these experiments do not impugn.
It's important to note that nothing here hangs on exegesis of Anscombe or allied theorists. Consider a different sort of case. Suppose I drop a watermelon from a very tall height so as to smash it into pieces. The height is so great, however, that I can't see the ground. I don't know whether it has smashed and I'm not aware that it is smashed. But if it is smashed, then I smashed it intentionally. Such a case is not a counterexample to KAT, however. It isn't even relevant. Whether or not some event comes to pass is not germane to the kind of self-knowledge at issue. The relevant question is "What are you doing?" not "What have you done?" It is obvious how the latter is more easily opaque to the agent than the former, especially considering how subject to various contingencies our finished actions and their effects can be.
An action description like "sinking the shot" implies completion, despite being nonetheless compatible with an action in progress. While someone is taking a shot, they are also in the process of making the shot, but only if they go on to make it. So it's plain that during the process of taking a shot one wouldn't be aware or know that they were making a shot, because they hadn't yet made it. But, for all that, we have no reason to think they don't know or aren't aware they're taking a shot nor trying to make a shot. Similarly, as the watermelon falls, I'll have no trouble saying what I'm doing ("smashing a watermelon"), even though I'll be unable to answer whether I've yet smashed it, and, moreover, even though it is possible I'll still fail to smash it. (Schwenkler 2012 has a similar discussion.)
The significance of theses like KAT was always tied to how we understand the nature of intentional action, its connection to an agent's reasons, and a kind of authority agents have to determine the actions they are performing. Those subsequent connections are not without controversy or complication, but even they are not threatened by showing that we can deny an agent information about whether their performance was ultimately successful.
How to be aware of what you're doing without really trying
The second set of experiments fails to challenge KAT for different reasons. The cases in this set feature routine or habitual actions. Here, the agent distractedly does something quotidian (e.g., locking the front door; turning off the coffee maker) and then later cannot recollect whether she has done so, though she has. Similar questions were asked of respondents (8):
When Suzy was locking her door, she knew that she was locking it. (Knowledge)
While Suzy was locking her door, she was aware of locking it. (Awareness)
Suzy intentionally locked her door. (Intentionality)
Again, the results show higher agreement that Suzy intentionally locked the door than that she knew or was aware that she was doing it.
The difficulty here concerns the nature of awareness. For instance, it is plain that we are informationally aware of more than that of which we are phenomenally aware (to use the now common distinction). Habitual or routine examples bear the distinction out especially well. It is not unfamiliar to notice pulling into one's driveway despite having no recollection of the three previous turns. Did one arrive by happy accident? Of course not. One may have been distracted or preoccupied, but it's clear that one nevertheless navigated the car successfully, responding to the various signs, other vehicles, etc. Still, for all the distraction, if one were to be asked before the last turn, "What are you doing?", one readily and easily answers, "Driving home." There is thus a clear sense in which one is aware of one's location and orientation on the way home, as well as the relevant reasons one has to turn here or there, despite not attending to it in consciousness. Informational awareness without phenomenal awareness.
The distinction is important because the Anscombean thesis does not require phenomenal awareness. I can intentionally do something without turning my attention carefully to it. At least, this much seems plausible. And there is nothing in the respondents' responses to suggest otherwise. Indeed, as the authors note, a significant proportion of respondents refused to accept that Suzy wasn't aware of locking the door at the time, despite the case explicitly stipulating this fact. But this is not really surprising given the ambiguity in awareness talk. She could have been phenomenally unaware, since distracted, and yet perfectly informationally aware. After all, if asked, "What are you doing?" it is hardly controversial to expect Suzy to answer immediately, "Locking the door." The question would prompt her to orient her attention back on her action, but we needn't conclude from this that she would therefore see herself undertaking an action and draw the conclusion that she is therefore locking the door.
The vignette as constructed stipulated that agents like Suzy were "completely unaware" of performing their task because they were "preoccupied with thoughts about [their] day" (8). It is an open question, however, whether such preoccupation renders one completely unaware of one's activity, rather than suppressing such information from conscious awareness, in the way being preoccupied with humming along to an entertaining tune or being engrossed with a podcast might leave one unconscious of the turns of one's route home. We can support the point by noting how in parallel cases, in which an agent is similarly preoccupied while engaged in a habitual task, agents often nonetheless easily recall having completed the task. Sure, in the vignette as described, Suzy couldn't remember locking the door. But this is compatible with similar cases in which she does. While attending to such tasks is a good way to increase the likelihood of remembering having done them later, it isn't required. Thus, preoccupation and distraction, while easily explaining why someone would be phenomenally unaware of doing something, don't force us to conclude that they are likewise informationally unaware.
The responses give us no reading on how respondents understood the term. But if it would be natural for non-specialists to be disposed to understanding awareness in conscious terms, we might expect them to answer as they did, as they would be unversed in the relevant distinction.
Regardless, since KAT itself does not require treating 'awareness' in terms of 'conscious awareness', no matter how the folk interpreted the term, the results needn't conflict with KAT itself.
As a final word on the second set of experiments, they suffer from a similar design flaw to the first. Recall that those cases involved instances in which an agent was blocked from information concerning the completion of their action (e.g., whether the shot was successfully made). In the second set of vignettes, agents couldn't recall whether they had performed an earlier routine or habitual task. But whether or not one can recall having done something in no way bears on whether it was done intentionally. A memory dysfunction might corrupt my ability to reliably report what I did yesterday without in any way impugning my ability then to act intentionally. To claim otherwise would again conflate being aware that one is doing something with being aware that it has been done. To put the point in a sharper form: I cannot now recall anything I did in August of 1994; but I'm perfectly confident I performed at least one intentional action.
A broader methodological point
For the purposes of this discussion, I've taken the authors' empirical conclusions for granted. But certain interpretive questions remain. Given that the respondents were asked to rate their agreement on a 7-point scale, and that the mean responses for the 'intentionality' option were never higher than 5.4, we should perhaps be a bit skeptical that this reflects that respondents "were overwhelmingly inclined to say that agents intentionally performed the actions we asked about" (7, my emphasis). Instead, it seems more apt to say that they somewhat agreed that they were performed intentionally. Even so, there is a general structural concern here. It's unclear how to render conclusions about intentionality, even if the concept admits of degrees, from data concerning the strength of agreement with a categorical claim. Strength of agreement may only reflect respondents' confidence in their attributions, or else could reflect the degree to which they judged the action intentional. However, on either reading, it isn't clear we have an "overwhelming" verdict relevant to KAT.
Conclusion
My aim here hasn't been to vindicate KAT. The authors claim that while the folk judgments they've collected do not falsify KAT, they do "put pressure on proponents of KAT (and, of course, proponents of theses that entail KAT) to find a plausible way for our results to coexist peacefully with KAT's truth" (2). Here, I've shown how plausible peaceful coexistence is. Indeed, per the experimenters' results, the folk haven't given us any reason to suspect they reject the claim that "an agent is doing something intentionally only if he knows that he is doing it or is aware that he is doing it".[1]
References
Anscombe, G.E.M. 1957. Intention. Harvard University Press.
Block, N. 1995. "On a confusion about a function of consciousness." Behavioral and Brain Sciences 18, 227-287.
Hampshire, S. 1959. Thought and Action. London: Chatto and Windus.
Marcus, E. 2019. Reconciling practical knowledge with self-deception. Mind 128(512): 1205–1225.
Schlosser, M. 2019. "Agency", The Stanford Encyclopedia of Philosophy. Edward N. Zalta (ed.), URL = <https://plato.stanford.edu/archives/win2019/entries/agency/>.
Schwenkler, J. 2012. "Non-Observational Knowledge of Action." Philosophy Compass 7 (10):731-740.
Vekony, R., Mele, A., and Rose, D. forthcoming. "Intentional Action without Knowledge." Synthese.
[1] Thanks to Joshua May for comments on an earlier draft.