[Our last contribution to Agency & Responsibility October comes from Rachel Fredericks and Jeremy Fischer. Take it away, folks!]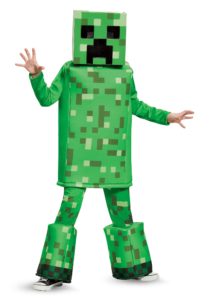 Central to the experience of the victims of many serious crimes and moral wrongs is feeling that the perpetrator is creepy as hell. But moral psychologists generally overlook the creeps, instead emphasizing that immoral activity can cause or make fitting anger, fear, disgust, indignation, blame, guilt, shame, or remorse.
In our forthcoming paper in Ergo, we focus on what we call "the moral creeps" – an emotional response to creepy people (i.e., creeps). "Creep" is often used to refer to misogynists who harass, stalk, or otherwise abuse women. However, those are not the only creeps. For example, we discuss the movie Get Out at length because, we think, it conveys the utter creepiness of white supremacy, a creepiness which deserves more philosophical attention. Furthermore, we think that vegans who are creeped out by the common and casual endorsement of industrialized torture and slaughter of animals are on to something. So, we offer an account of creepiness that vindicates many victims' experiences of the creeps and shows why it is an important moral emotion in its own right.
According to our account, the creeps is emotionally fitting just when its object is creepy agential activity. Creepy agential activity, in turn, is activity that is insensitive to basic moral norms, reasons, or values. For brevity, we call such insensitivity "moral insensitivity" or "insensitivity to moral considerations." When someone is disposed to moral insensitivity, they are a creep.
What precisely is moral sensitivity? It certainly does not require moral perfection. One is sensitive to moral considerations just when one recognizes and responds to them in a way that is not egregiously deficient or off base, which is to say: in a minimally reasonable way. By contrast, moral insensitivity is, or reflects, badly mistaken judgments about moral considerations. Metaphorically speaking, morally sensitive people have their moral searchlights aimed in the correct vicinity of considerations, even if imprecise placement or poor illumination leads to imperfect identification of or response to the relevant considerations. They operate within a minimally reasonable margin of error. By contrast, creeps' moral searchlights are significantly off the mark (or, worse, intentionally extinguished). For while creeps do engage in mental activity with respect to moral reasons, they do so appallingly.
Due to their moral insensitivity, creeps are disposed to activity that raises reasonable doubts about their ability or willingness to live with at least some others on moral terms. Consequently, their status as members of the community of moral agents may be doubtful or precarious; they are certainly moral patients, and certainly agents, but their moral agency may be questionable, underdeveloped, or non-existent.
So while the creeps is somewhat like fear, disgust, or anger, it is not a simply a type of any of these other emotions. For, among other things, the characteristic intentional object of the creeps (moral insensitivity) differs from the characteristic intentional objects of fear, disgust, and anger (danger, contamination, and wrongdoing, respectively). The creeps is, however, similar to what Noel Carroll calls art-horror, and thus, perhaps, a form of moral horror.[1]
So, we think the (moral) creeps accurately represents its intentional object (i.e., is fitting) just when:
It is directed at an agent,
In response to their general (but not necessarily total) dispositional insensitivity to moral considerations:
i. Across the board (a "creep simpliciter");
ii. Within some social domain (a "domain-specific creep");
iii. As they pertain to some class(es) of persons (a "sectarian creep"); or
iv. Regarding one basic moral value (a "single-value creep"); and
Their insensitivity calls into question or makes precarious their membership in the community of moral agents.
Condition (1) precludes stones and other non-agential objects from being creeps. Since, on our view, moral insensitivity reflects implicit, if not explicit judgments about moral considerations, condition (2) precludes agents who are incapable of engaging in such activity (like insects) from being creeps. And condition (3) requires that creeps' moral insensitivity have moral import sufficient to call into question their willingness or capacity to live on moral terms with others.
(Further conditions must be met for an instance of this emotion (even if fitting) to be morally and prudentially appropriate to feel. We're happy to discuss this in the comments.)
We have many lingering questions about the creeps, creepy activities, and creepy people that we would love to see philosophers confront.
First, does moral insensitivity always involve the sort of activity required for moral responsibility? If not, then under what conditions are creeps morally responsible (and so potentially blameworthy) for their creepy activity?
Relatedly: how should one respond to creeps and their creepy behaviors, besides by feeling the creeps? Blame might not be a sensible response to someone who entirely lacks moral sensitivity, and full-blown creeps might not be moral agents at all. So, when, if ever, should we try to reason with, punish, and/or reform creeps?
Third, what can we, both as individuals and in groups, do to prevent creepiness in ourselves and others? How should the public respond to and prevent creepy institutional behavior, especially regarding "big data"? Is it ever justifiable for institutions to allow (or, as with publicly traded for-profit firms, require) moral insensitivity?
Finally, why does creepiness so often accompany oppression? We outline four hypotheses for why creepiness and oppression are linked: because (a) oppression provides social permission to creeps, (b) oppression renders some people relatively powerless, which creeps can easily exploit, (c) the generalizing and stereotyping common in human cognition conduce to sectarian moral insensitivity, and/or (d) perhaps because political and economic structures incentivize it.
The quintessential puzzle about creeps is how generally sensible, even kind people can be so morally insensitive. As Kwame Appiah asks regarding chattel slavery, lynching, and the denial of women's rights, "Looking back at such horrors, it is easy to ask: What were people thinking?"[2]
[1] Noel Carroll, "The Nature of Horror," The Journal of Aesthetics and Art Criticism, 46.1 (1987): 51–59.
[2] Kwame Anthony Appiah, "What Will Future Generations Condemn Us For?" The Washington Post. September 26, 2010. http://www.washingtonpost.com/wp-dyn/content/article/2010/09/24/AR2010092404113_pf.html.